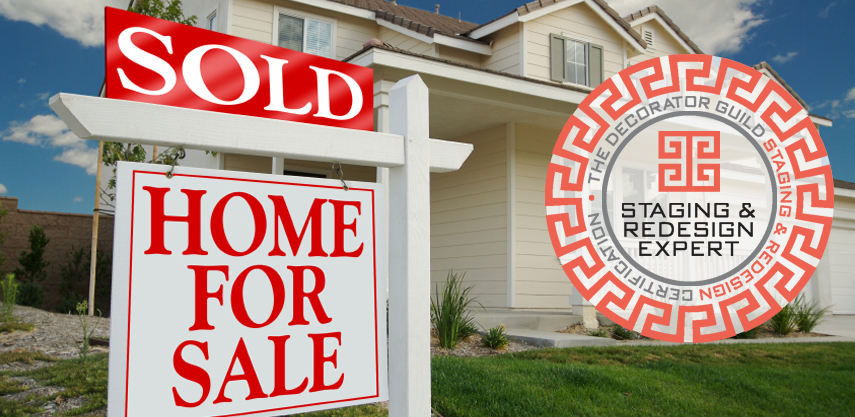 2-Day Accredited Staging Class – Exclusively for Realtors!>
The Decorator Guild is offering a new, comprehensive staging course designed just for realtors.
Dramatically increase your customer's property values, while increasing your own bottom line!
Add more value with this cutting-edge marketing service.
Set yourself apart from your competition.
Become significantly more knowledgeable about buyer's emotional triggers and more confident in your advice to sellers.
 . . . . . . . . . . . . . . . . . . . . . . . . . . . .
What you'll learn in the Accredited Realtor's Staging Course:
Important Principles of Home Staging:
Positioning, Packaging and Preparing
The 6 Essential Staging Points
Working within the Client's Budget
The Consultation vs. Full Service Staging
The Successful 7-Step Staging Formula
Learn the secret steps to room layout and design that can be applied to any room for consistently "Wow" results.
Decorating Fundamentals of Staging
Maximizing impact through paint color, window treatments, artwork and accessories.
The Psychology of Home Staging
Staging for the Target Market and Enticing the Buyer
Staging the Vacant Home
Going from Empty/Boring to Dreamy/Irresistible
Best Sources to Rent or Purchase
Importance of Creating Vignettes for Imagined Lifestyles
Networking and Outsourcing
Working with subcontractors
Tools, Supplies, Resources
As the ONLY Atlanta based Staging Course geared for Realtor's, you'll receive:
Optimal learning tools, including visual aids, unique classroom exercises and participation in hands-on redesign practices.
A comprehensive training manual that includes the complete course with additional resource materials, serving as an invaluable reference guide for years to come!
On-site, Hands-on Training:
Field House #1 You'll learn how to conduct a staging evaluation in a listed home.
Field House #2- You'll help stage an entire house in one day.