Passionate. Professional. Personal.
That's Melanie Serra of The Decorator Guild, your Interior Decorator and Certified Color, Redesign & Staging Instructor!
"One of my greatest pleasures is watching my students grow into successful designers! Each one has a unique style all their own, and they in turn create beautiful environments with each client. Their success is my greatest compliment."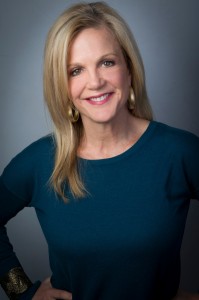 Homeowners, builders, realtors, and staging professionals have sought out the color and design advice of Melanie Serra, owner of Interior Revivals Inc.™ and founder of The Decorator Guild™ (formerly The Home Stager's Guild™ and The Color Consultant Guild™). With more than 24 years of experience in color, design and staging trends, she is a leading authority in the industry.
Melanie is an expert in developing and creating one-of-a-kind décor for each and every client. She begins each project with an intimate understanding of her client's values, personal tastes and lifestyle. She believes that the space in which a client's lives, works, and entertains should reflect their unique individual style. Her goal is to create beautiful and functional environments that are affordable. With her intuitive gift and a keen sense of style she can revive a space and breathe life into a room. Whether it's new construction or working with your existing furnishings, Melanie can work within any budget to evaluate the everyday to the functional and fabulous.  Regardless of the size or type of project, Melanie Serra's Interior Revivals projects are distinctive and always on trend!
Our services include:
Interior Decorating
Color Consulting
Redesign – "Use what you have"
Home Staging & Model Merchandising
Kitchen & Bath Renovation
Art & Accessory Placement
In 2005, Melanie founded The Decorator Guild™ (formerly the Home Stagers Guild and the Color Consultant Guild), where she currently trains and mentors others in starting their own staging & redesign business. She enjoys giving back and takes pride in nurturing the creativity of each and every one of her student's. Her 4 day certification training includes classroom fundamentals of design along with business startup strategies. Then Melanie leads the way to practical application with hands-on training in "real" client's homes.
Melanie is a professional speaker on the topics of color trends, interior redesign, home staging, and interior decorating. She is frequently seen on Atlanta"s 11 Alive News, where she does a segment on 'Ways to Save', and she has also been a guest redesigner on Jacksonville"s WJXT "The Morning Show". She is a published author and has written about decorating for the Dunwoody Crier, a local Atlanta newspaper. Her work has been featured in CNN, the Atlanta Journal-Constitution, and Atlanta Home Improvement Magazine, among many others.
Prior to founding Interior Revivals, Inc™ Melanie was a photo stylist for Omega Studios of Dallas Texas, where she supervised set design and production for the JC Penney Home Furnishing Catalog. She was also a design, color and product consultant for major manufacturers in the interior surfacing industry, including Duron Paints & Wall Coverings, Nevamar Decorative Laminates, and Prince Street Carpets.
Professional Credentials:
Founder & instructor at the Home Stagers Guild™
Founder & instructor at the Color Consultant Guild™
I.R.I.S. Certified Staging and Redesign Instructor
I.R.I.S. Certified Industry Staging Specialist
I.R.I.S. Certified Industry Redesign Specialist
Certified Dewey Color Instructor
Duron Paint Manufacturer Color Consultant
Consultant to residential & commercial architects & interior designers
Photo Stylist & Production Coordinator for NIHF Catalog
Studio Production Coordinator
Food & Prop Stylist for print and television advertising
Awards and Recognition:
I.R.I.S. Best Art Arrangement, National Interior Redesign Conference, Scottsdale, AZ
I.R.I.S Best Interior Redesign, National Interior Redesign Conference, Boston, MA
I.R.I.S Best Real Estate Design, National Interior Redesign Conference, Boston, MA
I.R.I.S Best Bookcase Display, National Interior Redesign Conference, Boston, MA
I.R.I.S Best Overall Design, National Interior Redesign Conference, Boston, MA
References:
References supplied upon request
Fully insured