The goal of The Staging and Decorating Guild™ training program is to provide a fun, and comfortable classroom setting in which students learn the basic fundamentals, tap into their creativity, and feel empowered to own and operate a successful design business.
Upon graduation, each student will receive a certificate of completion and will become a member of The Staging and Decorating Guild™. They will also be eligible to receive one year of free advertising on our website directory. (The Search Engines look at directory listings when they rank your Website. Sites that are listed on Industry Related Directories tend to perform better in the Search Engines.)
The Decorator Guild™ trained members, are expertly equipped to utilize their wide range of skills, design talent, and professional training to provide the highest level of interior redesign, staging and decorating services for residential and commercial clients.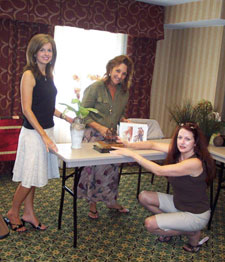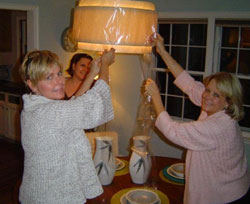 Upon completion, you will have learned…
How to tap into your creativity to make money doing what you love.
Everything you need to start up your business. We provide you with sample tools and templates.
How to market, promote and grow your business.
Fundamentals of Interior Decorating, as it pertains to Home Staging and Interior Redesign.
Essential business fundamentals to keep you going.

How we work with interactive classroom studies along with field projects in which we work and train in real homes with real clients.

Systems you can incorporate to handle growth and keep you at the top of your game.
Students receive both classroom theory and hands-on-training in the following areas:
Principles of interior decorating

Elements of redesign

How to select color

How to read a room and create themes

Accessory and art placement

Merchandising and much more!
Business Fundamentals Including 
Marketing strategies

Advertising

Social media

Public relations

Public speaking and other marketing tips to operate a successful home staging business.
Let us help you find your true passion today!!
Call or email us NOW to learn more about how this program will work for you!
Info@staginganddecoratingguild.com – 404.943.0779

Atlanta,GA
404-943-0779