Decorative Art Study and Career Building for the Creatively Inspired
The Staging and Decorating Guild (formerly The Home Stagers Guild) is a comprehensive training school located in Atlanta, GA, which offers training and certification in Interior Redesign, Home Staging and Color Consulting. Founder and Instructor Melanie Serra and her new business partner Karla Urbizo, mentor and train the creative and the passionate in launching and establishing a successful career in design.
what you'll learn
The goal of the SDG™ training program is to provide a fun, and comfortable classroom setting in which students learn the basic fundamentals, tap into their creativity, and feel empowered to own and operate a successful design business.Upon graduation, each student will receive a certificate of completion and will become a member of The Staging and Decorating Guild™. They will also be eligible to receive one year of free advertising on our website directory.
I often reflect on how meaningful and affirming your color course was for me; you'll be glad to know I'm still using your textbook as my #1 study guide. What you gave me in that three-day course has led me on a long-envied path and I am eternally grateful to you for it.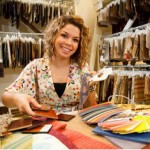 I just wanted to let you know how much I thoroughly enjoyed your redesign and home staging training. I was extremely fortunate to be able to train with you one-on-one and pick your brain. The lessons and material provided have been invaluable as I start my own decorating and staging business. I really think I'd be lost and spinning my wheels if I hadn't attended your class.
"Melanie, Thanks so much for the fabulous course.  I learned so much and enjoyed every minute!  I feel I have everything I need to get my new business going.  You have such a gift for both learning and design.  You made each day fun and informative."
Your dream job is just around the corner;
let us help you find your true passion today!!
Call or email us NOW to learn more at info@staginganddecoratingguild.com – 404.943.0779