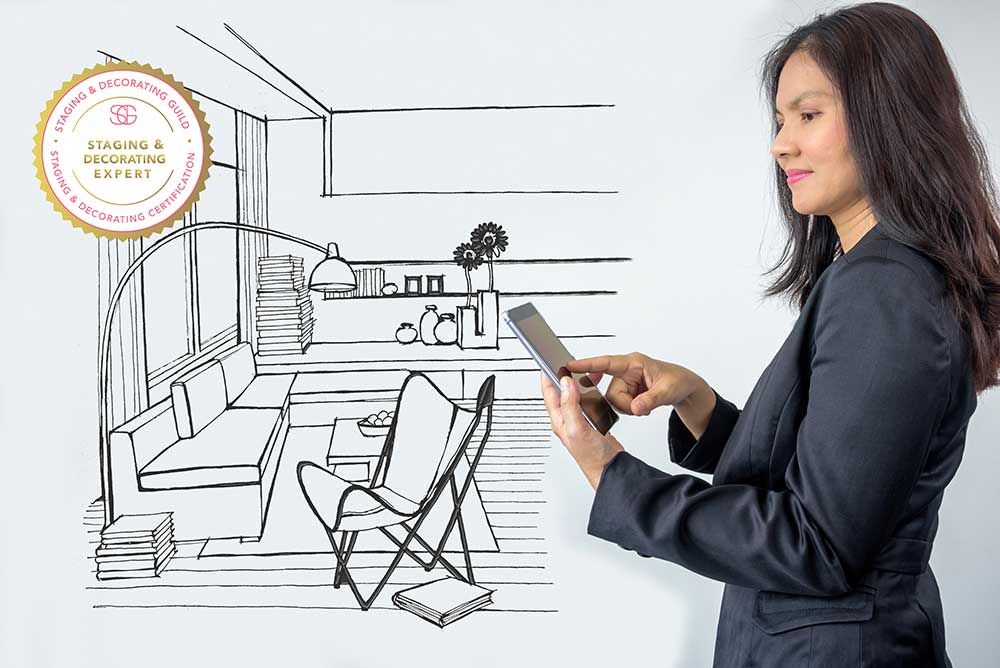 This Home Staging Certification and Interior Decorating  (EXPRESS Decorating™) Certification curriculum provides each student with the knowledge and training to learn how to become a home stager and an interior decorator. You will walk away with all the tools needed to own and operate a successful home staging and interior decorating business.
WHAT YOU'LL LEARN
Design 101
Placement Guidelines
EXPRESS

Decorating™

Art of Accessorizing
Power of Staging
8 Step SDG Staging Method
Pre-Staging Process
The Consultation
Decorating to Sell
Business of Staging
Marketing Your Business
Social Media and Your Business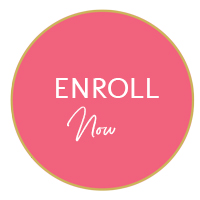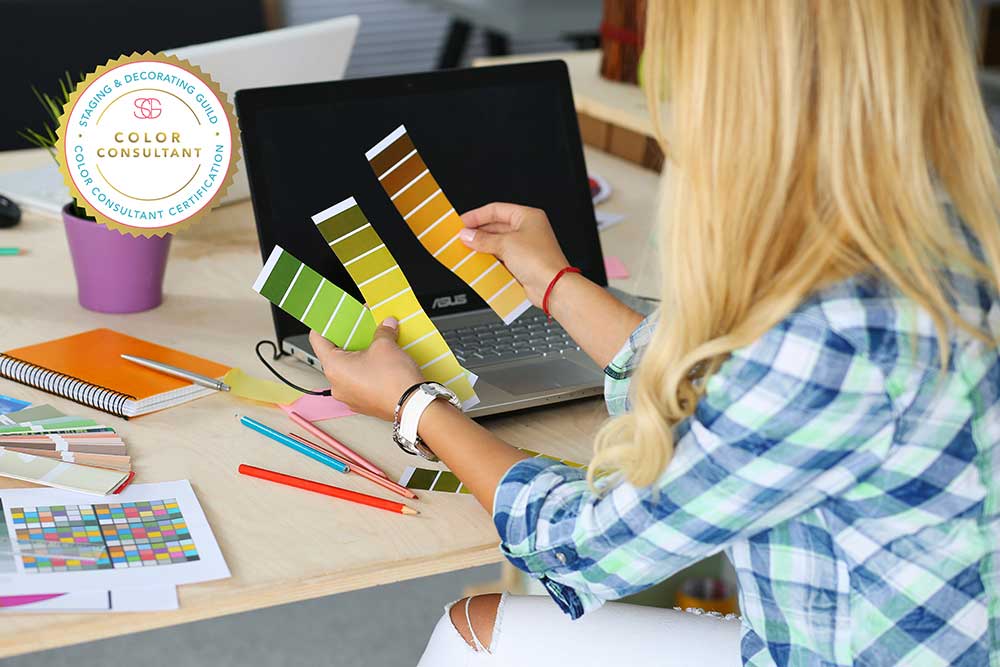 The tools in this Color Consultant Certification Course will refresh basic color knowledge, with emphasis on color schemes, identifying undertones and selecting a paint color for unusual architectural or structural features. Join the many certified interior designers who now have color skills that add an edge to their decorating business.
WHAT YOU'LL LEARN
Psychology of Color
Color Theory
Paint 101
Working with Color
Color Harmony
Picking Paint Color
Creating Mood with Color
Developing a Color Scheme
Developing a Color Palette
Color for Staging
The Color Consultation
Working with Clients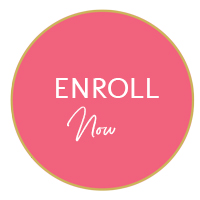 OUR MISSION
The goal of the SDG™ training program is to provide a fun, and comfortable classroom setting in which students learn the basic fundamentals of home staging, interior decorating and color, tap into their creativity and feel empowered to own and operate a successful home staging and decorating business. Upon graduation, each student will receive a certificate of completion and will become a member of The Staging and Decorating Guild™. They will also be eligible to receive one year of free advertising on our website directory.
Frequently Asked Questions
What sets The Staging & Decorating Guild™ training program apart from other training programs?
Founder, Melanie Serra has over 25 years' experience and is a  leader in the Home Staging and Decorating industry.  Our curriculum is unique and unlike any other in the industry. It incorporates all segments of the business to include the Elements and Principles of Design as well as business startup strategies. Our interactive studies provide students with hands-on training in real homes to promote, stimulate and enhance creativity. Our program provides each student with the knowledge and tools to own and operate a successful business so that they can confidently hit the ground running upon completion.
Do I need to have a degree in interior design?
No, you don't have to have a degree in Interior Design or any other previous experience in a design field. However, you should have an "eye" and a flair for decorating and be passionate about interior design, decorative style, and home furnishings.
Will I receive a certificate of training?
Yes, upon graduation each student will receive a certificate of completion and will become a member of the "Staging & Decorating Guild." You will also be eligible to advertise your business on the SDG directory.
Do I need to have previous marketing or business experience?
No, you do not have to have previous experience in business or marketing practices. You will be taught and guided in "start-up" business practices and principals, including naming your business, business licensing, bookkeeping, office practices, marketing strategies, establishing service fees, and implementing systems to handle growth.
How can adding home staging/express decorating services benefit my existing decorating business?
The SDG training provides students with the knowledge and training to become more confident and successful. Clients love the process of EXPRESS Decorating™ (Interior Redesign) and Home Staging, because they see instant results in one day or less.  Express decorating also validates their personal taste and style without breaking the bank!  By learning how to "use what the homeowner already has," both you and your client will experience a quicker turnaround time from conception to completion on each project.  The benefits are instant gratification along with instant income! No more waiting for weeks or months to receive payment and commissions on lengthy projects.
Is this a lucrative career?
Yes, this career can be VERY lucrative! It just depends on your talent and much time you are willing and able to work at our business. We will touch on other decorating services, such as model home merchandising, color consultations, personal shopping and event and party planning etc. These additional services will help to supplement and increase income.
Can I work at this part-time and still make money?
Yes, you are your own boss and can work as much or as little as you like. However, keep in mind that the more you market yourself, the more appointments you will book and the more money you will make. Success depends on your vision and the professional goals you set in place.
What is the dress code during the training?
Dress is business casual. However, it's important to maintain a professional image when working in client homes.
What do I need to bring to class?
Please bring a writing pad, a pen, and a smartphone or camera. You'll want to begin to build a portfolio by taking pictures of the jobs that you stage during your training class.
Where are the courses held?
Atlanta, GA, and Orlando, FL – Exact class location TBD
Is this course a good fit for me if I am only looking to decorate my home?
Absolutely it is!  We will teach you a step by step process to ensure the most amazing and rewarding results and the best part is that you will be able to incorporate what you already own in a whole different way!  You will be able to confidently select color schemes, rearrange your furniture, create a shopping list of the items you will need to complete your look, accessorize beautifully, etc.  By using our Express Decorating system, you will ensure a well-balanced and optimal aesthetic!
"I thoroughly enjoyed your classes, Melanie!! With all of the choices for Home Staging training out there, I feel I definitely selected the right class. Not only did we learn about the nuts and bolts of home staging, but you prepared us for setting up our own businesses as well."
"I often reflect on how meaningful and affirming your color course was for me; you'll be glad to know I'm still using your textbook as my #1 study guide. What you gave me in that three-day course has led me on a long-envied path and I am eternally grateful to you for it."
"Thank you so much for the personalized time you gave me these past few days! I've enjoyed every part of the course, especially being with you. Thanks for everything. What I learned will be valuable to my business in so many ways."
"Melanie,  I am so very glad I made the right choice in choosing your home-staging/redesign training program. Your handbook and presentations were so well prepared each day. And the hands-on field projects were great learning experiences."
"I just wanted to let you know how much I thoroughly enjoyed your redesign and home staging training. I was extremely fortunate to be able to train with you one-on-one and pick your brain. The lessons and material provided have been invaluable as I start my own decorating and staging business."
"Melanie, Thanks so much for the fabulous course.  I learned so much and enjoyed every minute!  I feel I have everything I need to get my new business going.  You have such a gift for both learning and design.  You made each day fun and informative."
"The Staging and Decorator Guild gave me the knowledge, confidence and skills I needed to make my dream become a reality. I learned so much from my classes and your positive attitude gave me the confidence I lacked. I came with most of my ideas and a business name, many ideas and I was ready to learn."
ARE YOU SERIOUS ABOUT LAUNCHING A NEW HOME STAGING AND INTERIOR DECORATING CAREER?
Upon completion, you will have learned…
How to tap into your creativity to make money doing what you love.
Everything you need to start up your staging and decorating business. We provide you with sample tools and templates.
How to market, promote and grow your business.
Fundamentals of Interior Decorating, as it pertains to Home Staging and EXPRESS

Decorating™ 

(Interior Redesign).
Essential business fundamentals to keep you going.
How we work with interactive classroom studies along with field projects in which we work and train in real homes with real clients.
Systems you can incorporate to handle growth and keep you at the top of your game.
Students receive both classroom and hands-on-training.
Principles of interior decorating
Elements of redesign – EXPRESS

Decorating™

How to select color
How to read a room and create themes
Accessory and art placement
Merchandising and much more!
Business Fundamentals Including
Marketing strategies
Advertising
Social media
Public relations
Public speaking and other marketing tips to operate a successful home staging and interior decorating business.

The Home Staging, Interior Decorating, and Color Consultation Classes are held in the Atlanta, GA and Orlando, FL areas.