Did you know that we retain only 10-20% of what we read and hear, but almost 80% of what we experience firsthand? In my Redesign & Staging Course, you will observe and actively participate in redesigning and staging "real" homes. We will dive deep into the differences between redesigning a home for people to live there and staging a home for sale. Both use the same skills but the objectives and how you use those skills are very different.
To have a career in redesign and staging, you don't need a college education or a design school degree. You can learn your material right away with my 4-day course, which teaches you how to do one-day interior design makeovers of a home using what people already own! Sign up for any of my monthly classes!
I've been busy this summer with a number of classes, and my students have been amazing! Some of my most fun and transformative redesigns took place this summer, and they were all completed by my students! At the end of the course, my students were able to demonstrate mastery of fundamental redesign & staging principles.
MY STUDENTS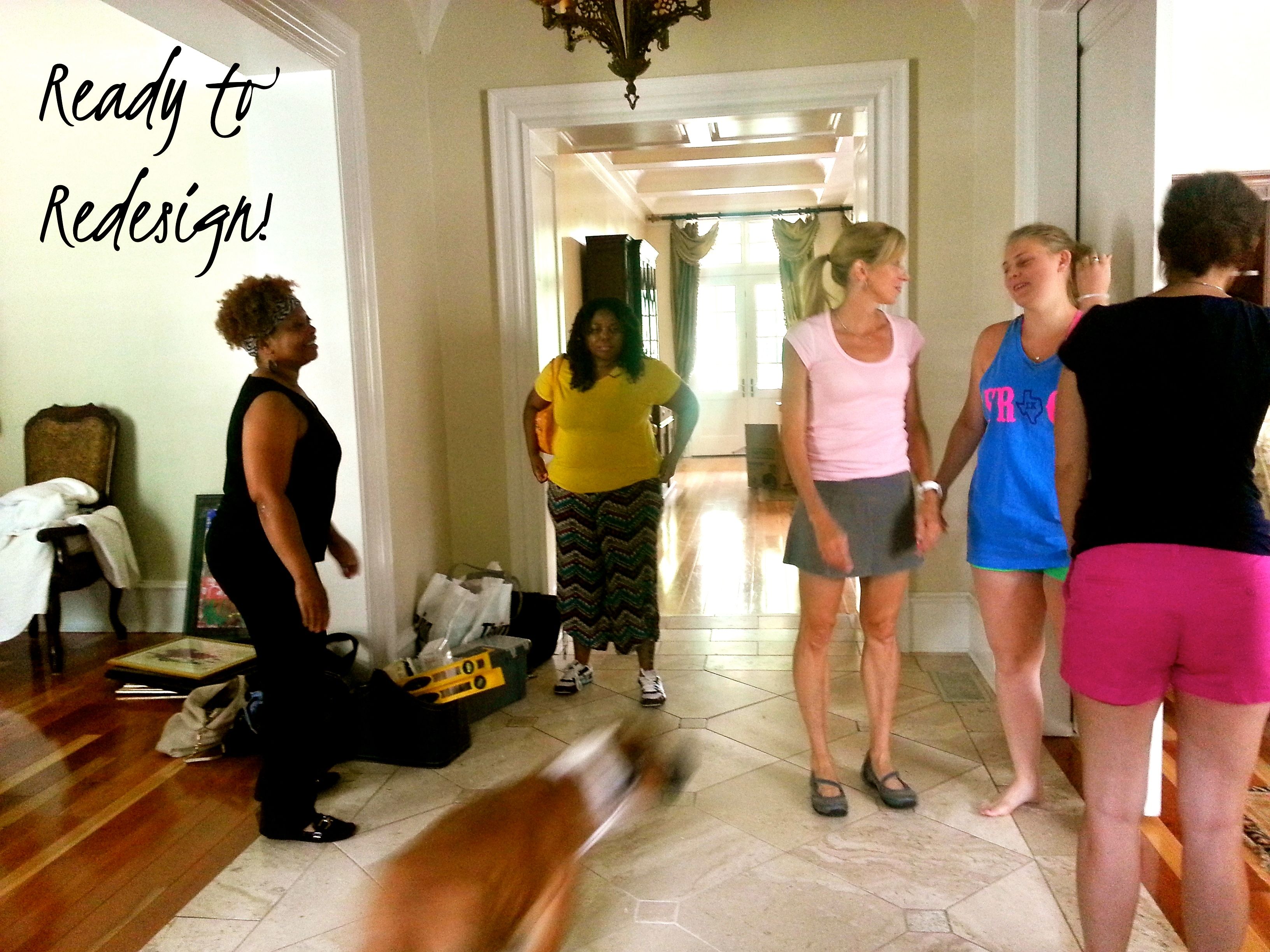 By far, my students have enjoyed the hands-on learning the best. They've demonstrated mastery of the techniques and materials. As one student said, "The class was fabulous, a wonderful experience, and I learned so much!  Melanie is an amazing instructor, and I highly recommend her class to everyone!".
Our first projects revolve around redesign.  This is when we actually clear the rooms of every piece of furniture, every accessory, every wall hanging and even rugs to create a clean slate; an empty room. We then rebuilt the room using the 7 step redesign process that is outlined in my course. Here are a few of my favorite redesigns from this season!
THE REDESIGNED LIVING ROOM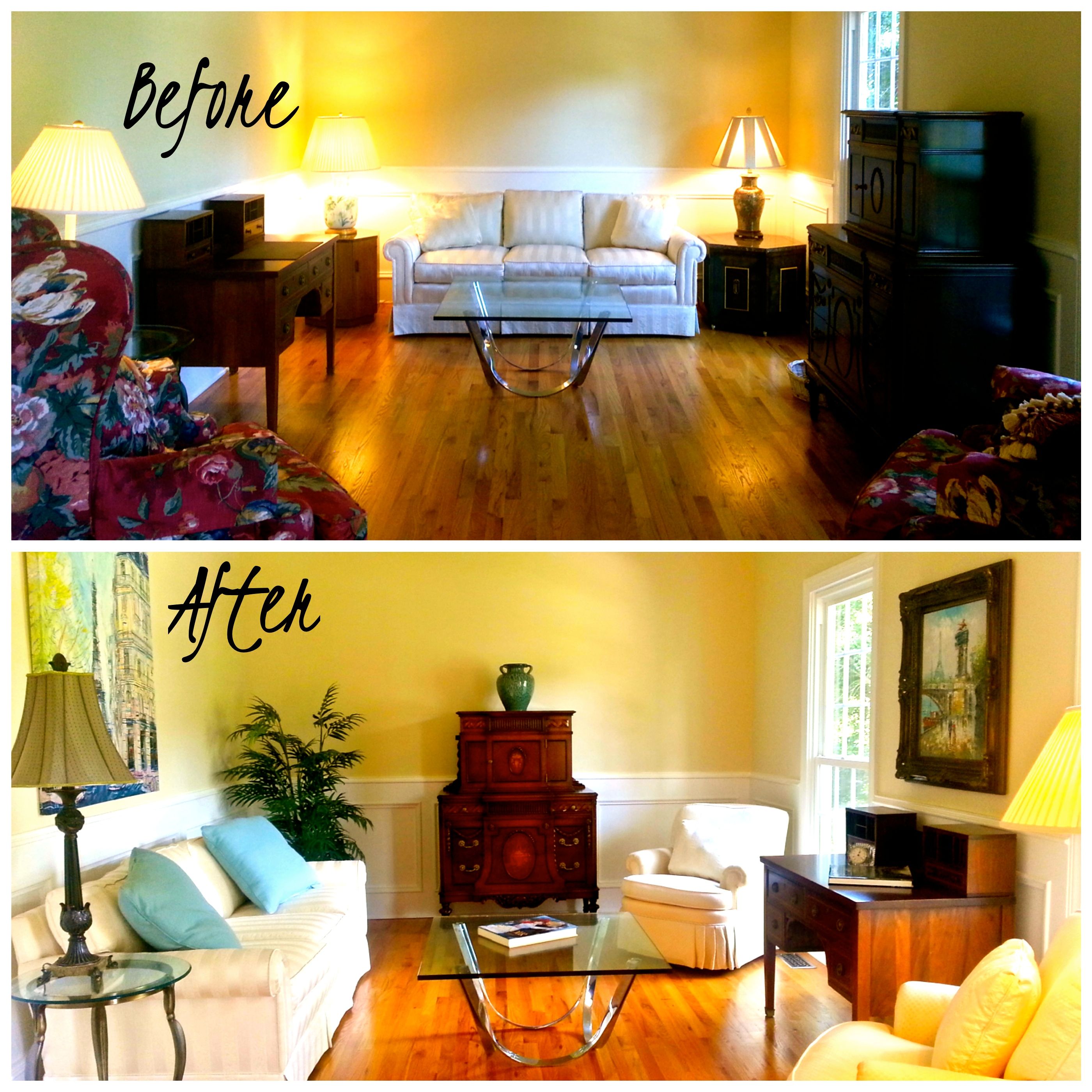 By rearranging the furniture placement in this room, we created an open space that welcomes visitors. The art work on the walls gave us a colorful inspiration piece in which to accessorize!
THE REDESIGNED DINING ROOM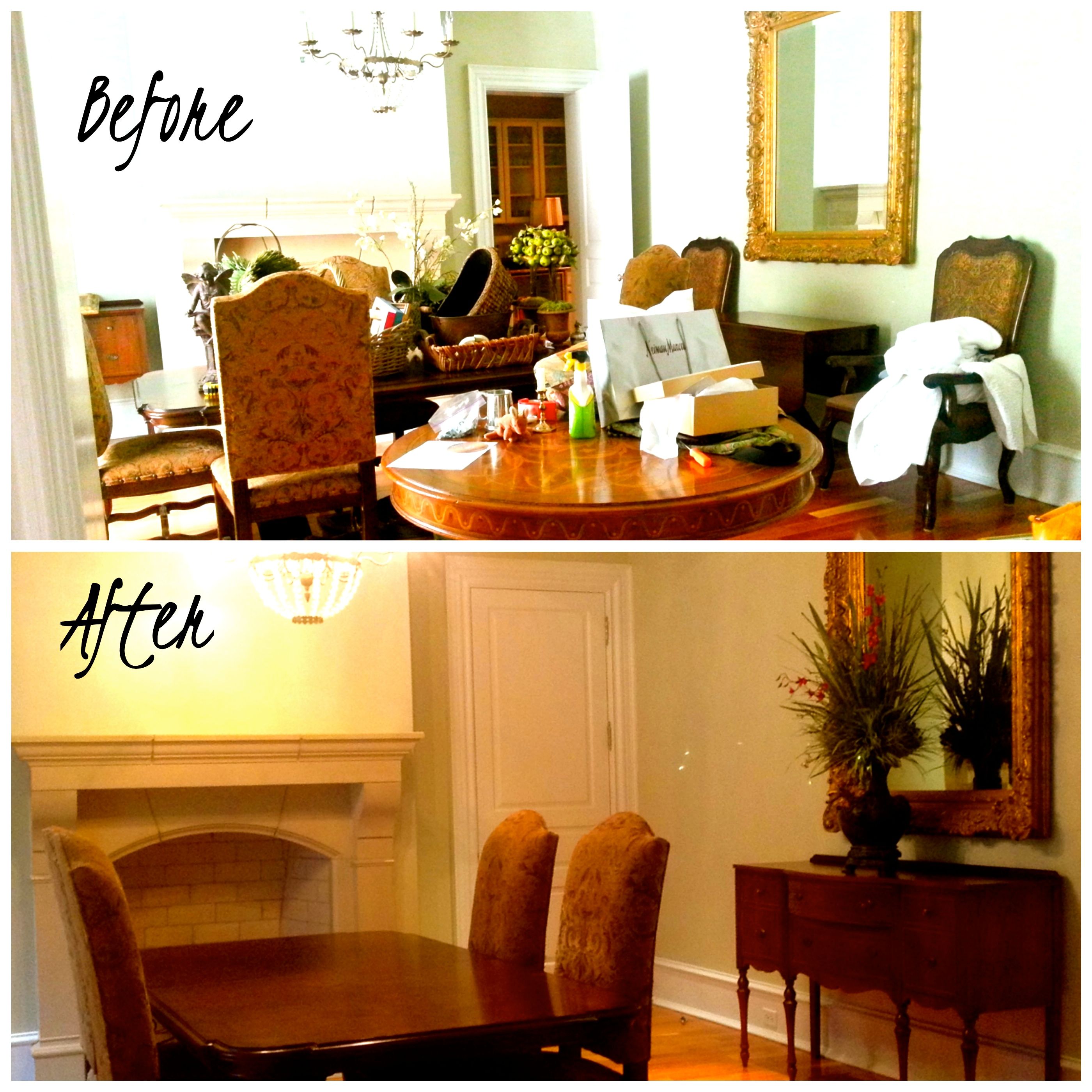 By turning the table and removing the clutter, my students enhanced the elegance of this dining room.
THE REDESIGNED DEN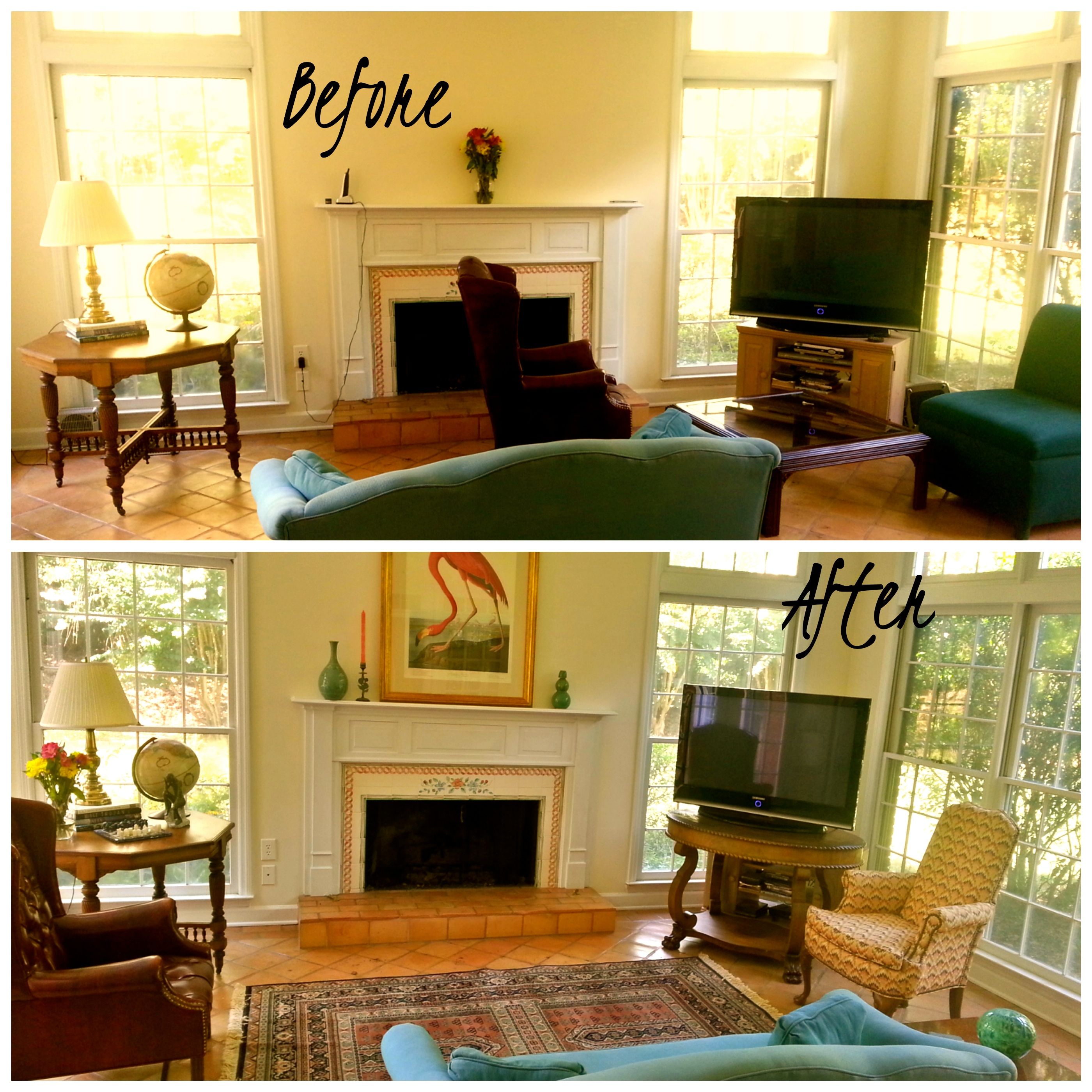 Creating a conversational seating arrangement, this room becomes a place of calm. The coordinated accents pull the overall tone together.
THE REDESIGNED FAMILY ROOM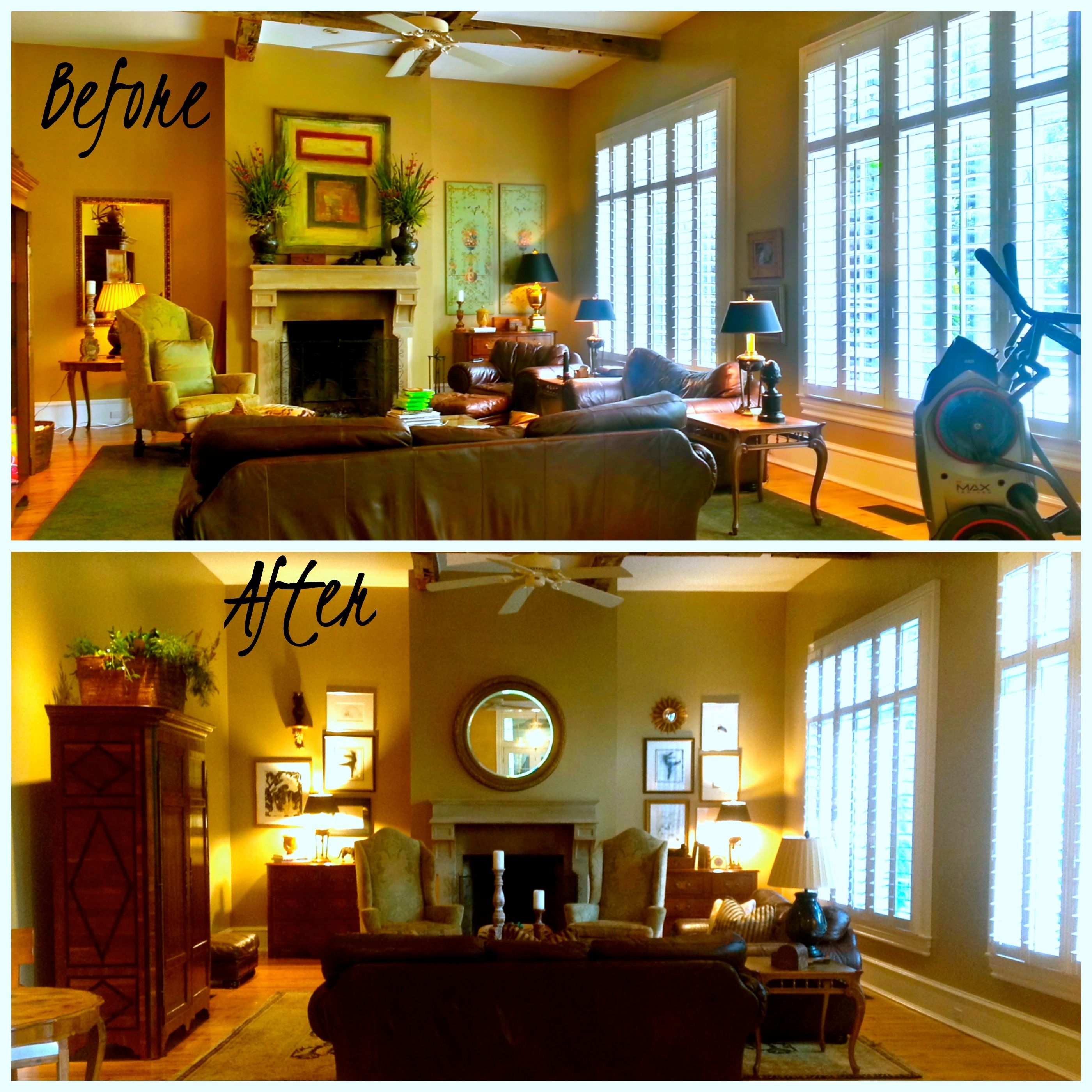 My most favorite redesign of the season! This room began with great bones and structure. A little bit of decluttering and the creation of two picture galleries on either side of the fireplace turned this room into a pleasing and comfortable retreat!
THE REDESIGNED DINING ROOM
A little goes a long way! With only the addition of artwork, this room is majestic!
Our second focus is on staging.  This is when we re-accessorize to pull the room together. Our first stop after evaluating the room is Home Goods. Here, we purchase a few items to create a cohesive color scheme, especially accent colors to get that wow factor!  The color scheme can come from artwork, a throw or a collection of items. No matter what the inspiration, we aim to add a pop of color to pull the room together and make it more appealing to potential buyers. Below are a few of my favorite staging projects from this summer.
THE STAGED LIVING ROOM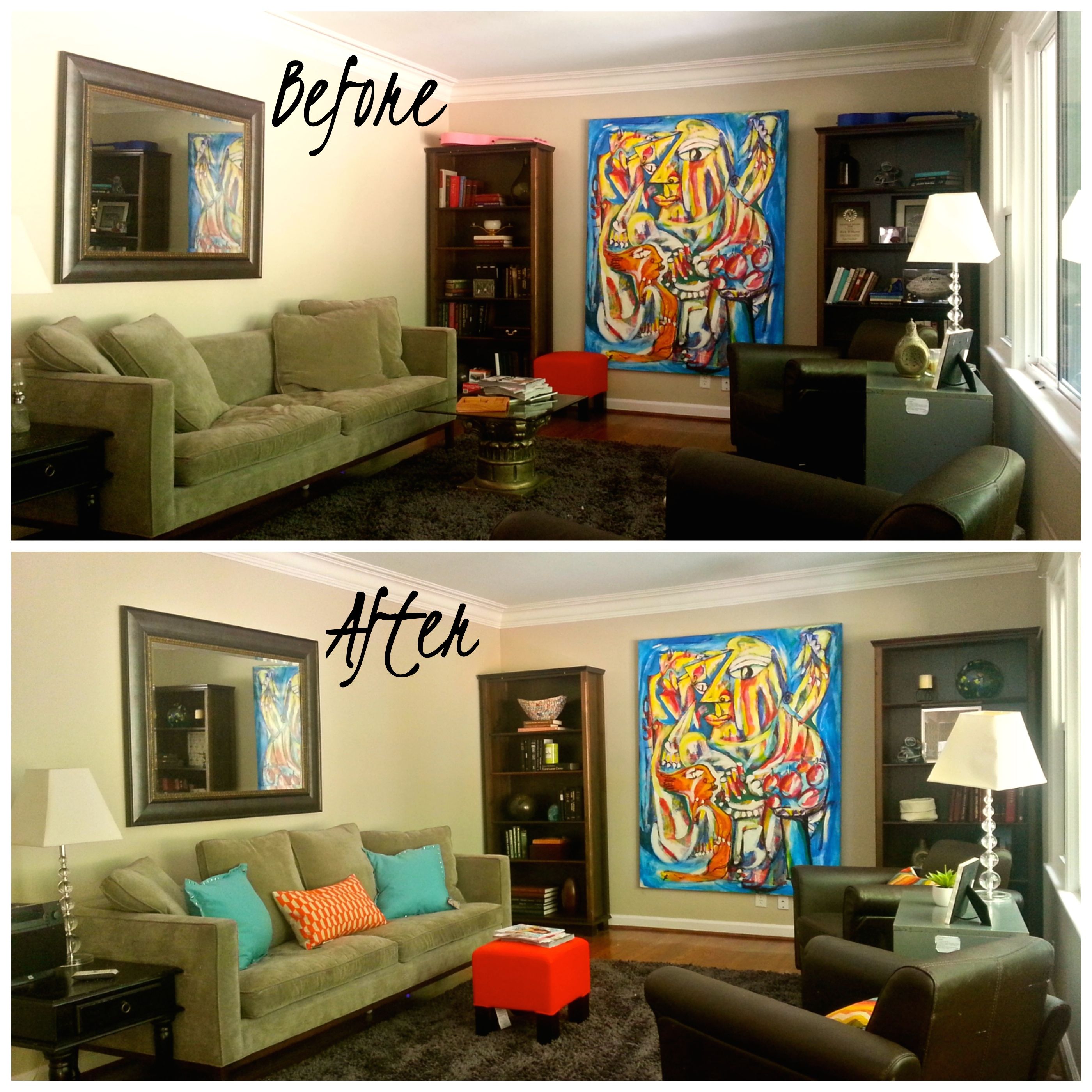 As you can see, a little-coordinated color goes a long way! Using the painting as their inspiration piece, my students scoured the house for colorful accents to pull this living room together. If you notice, they did not change or move a single piece of furniture! The room layout is the same – the dynamic change came only from a more coordinated approach to decorating!
THE STAGED FAMILY ROOM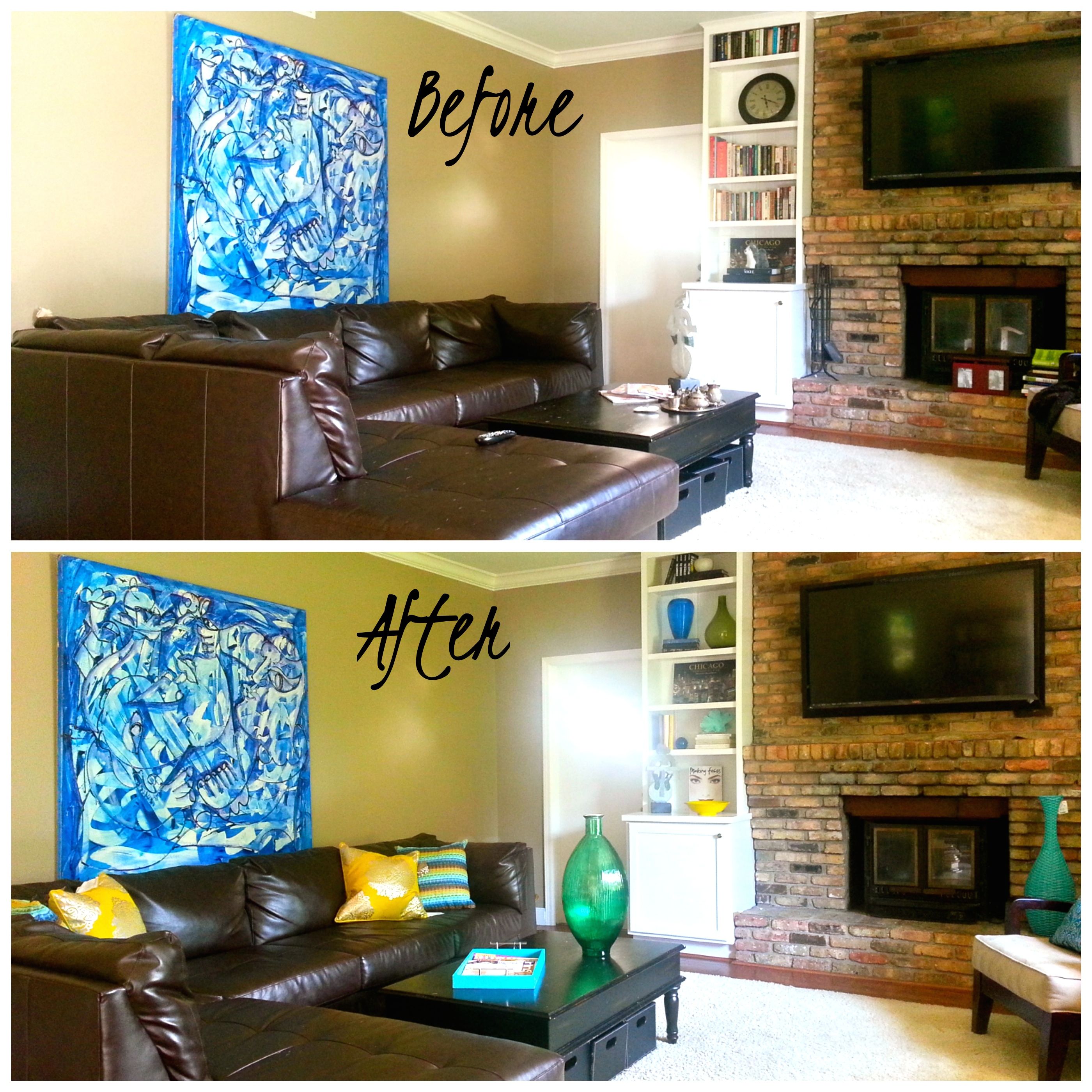 The same principle applies to the den, as well!  The students left the furniture and layout as is, and they simply coordinated with accents the homeowner already had around the house.
THE STAGED FOYER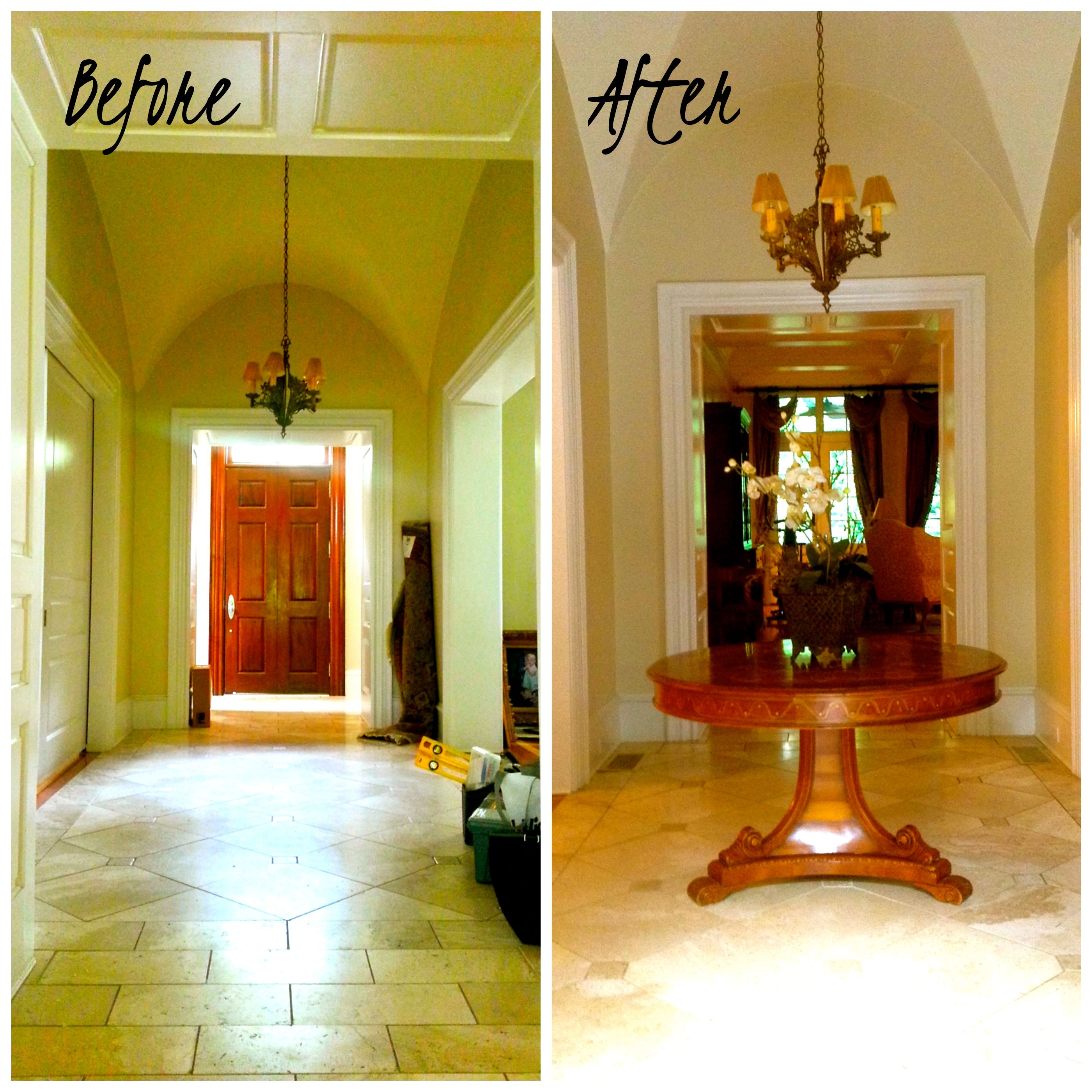 The addition of a table makes this foyer so stately!
THE STAGED HOME OFFICE
By creating a small vignette with seating on either side, this office now welcomes intimate conversations.
I hope you've enjoyed these make-overs!  I would love for you to join me on the next few projects!
Your Experience
Are you ready to take the Redesign & Staging Course?
Go ahead, sign up! – Classes are held every month!
As always, call or email me!